Diversity & Inclusion are not just a catch phrase but is literally who we are. Take a closer look at how we are cultivating a positive workplace and workforce of equality. Genesis' commitment to our Employees, Employer Clients and out-work Consultants have never been more relevant in our society and workplace.
Diversity & Inclusion are the ways we add value, attract, develop and inspire Talent. Diversity unleashes innovations, productivity and creativity which allows people to perform at their optimal best. Everyone feels they have an equal chance of achieving their career goals and opportunities to advance regardless of their race, religion, ethnicity, disabilities.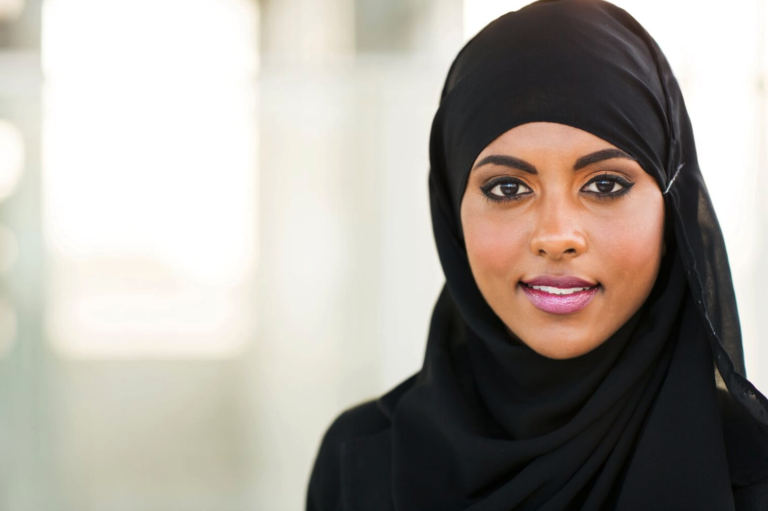 Genesis strives to ensure that all of our Employees and out-working Consultants are compensated fairly and equitably without any prejudice. If ever there is a disparity for any of our Employees or Consultants we investigate the issues and fix it promptly.
Genesis is committed to the local and federal government laws, regulations and business practices must uphold the principles and ethics of quality for all and that no one should ever be discriminated against simply because of their differences such as ethnicity, gender, age, disability, religion, gender identity and expression or sexual orientation.
While laws or ordinances may vary from State to State where Genesis does business, we remain resolved to a diverse and inclusive workplace for all.
Equal Opportunity Employer
Genesis Management Consulting Global, Inc. as a company policy provides equal employment opportunities in hiring, compensation, promotion, relocation, transfer and all other related employment decisions. All qualified job seekers, applicants and employees are extended opportunities regardless of a persons race, color, religion, heritage ancestry, gender, pregnancy, sex, sexual orientation, genetic information, gender identity or expression, age, marital status, physical or mental disability, national origin, citizenship or immigration status, veteran or military status, or any other protected status under applicable State and Federal US laws. Genesis will not make any posting electronic or print or make any employment decision not compliant with applicable State and Federal US laws relating to employment and labor, equal opportunity, or employment eligibility requirements. Genesis does not require US citizenship or legal permanent residency in the United States as a prerequisite condition of employment except as required and necessary to be in compliance with Local, State or Federal law or government contract, regulation or executive order.
Genesis utilizes the Department of Homeland Security www.e-verify.gov your rights are protected under US Federal Employment Law.
If you are a professional qualified person with a disability requiring special assistance and or accommodations to use our website, please connect with us by phone at 1.800.995.5918 or by email at disabilityassist@genesismcg.com
We are guided in doing business by a principled code of ethics which leads how we interact with our Employer Clients, Job Seekers, Project Consultants, Internal Employees and Vendor Suppliers. In the case of misconduct or abuse violating this code allows for proper reporting guidelines.
In a challenging and competitive business environment holding true to integrity and a business philosophy centered around treating others the way we would like to be treated, has remained central to our core corporate culture for over two decades.
At Genesis, we believe firmly that the pride of hard work and earned pay can help elevate the people we help find fulfilling jobs which also helps the communities they live in. We partner with some of the best companies throughout North America helping them thrive and excel by providing excellent professional talent that they require to grow and expand.
Our commitment to the golden rule in business ethics and integrity keeps our Employer Clients, Project Consultants, Employees and new Job Seekers returning year after year. We love what we do, and we love the people that we work for and with. It's the Genesis way and will always be. 
Paying it forward describes how we work at Genesis, it's how we give back to our communities and our World. At Genesis we are passionate about touching peoples lives through good honest work, help workshops, sharing workplace knowledge and serving our communities.
The internal drive that we foster in our corporate culture which propels great matched Job Seekers to our best Employer Clients also drives us to give back and help the communities where we work. We as a company yearly seek out opportunities to make a positive impact on our World by giving and sharing our expertise, energy, time and resources with those who need it. This type of outward expression is who we are and how we give back corporately as a team or through the selfless acts of one.
If you are suspicious of any communications that you feel are originating from Genesis by phone, email, text or social media, please take the appropriate precautions and protect your privacy swiftly. Please be advised that Genesis and its Employees or Agents will never require any type of consideration such as money in the form of fees, will not ask you to make advancement of checks or debit card payments, request checks to be cashed from any outside vendor or supplier or request you make any type of investment in services or products. Genesis and its Employees or Agents will not request or require personal information from you such as banking PIN's, credit or debit card number either by phone, email, text or social media.
Please protect your privacy and information at all times. If you ever receive request that you believe are fraudulently coming from Genesis like the one described in the above paragraph, please contact us right away and do not provide any additional information.
If fraud is suspected please contact us directly and speak to an on staff Supervisor, Manager or you can contact one of our Department of Fraud and Assurance prevention specialists at fraudprevention@genesismcg.com By contacting us quickly we can help try to protect your privacy while connecting you with the proper local Authorities.
Government Authority Resources
Genesis' Cookies capture and Privacy Policy discloses types of technologies including cookies utilized by www.genesismcg.com This policy is subject to change at anytime.
You may contact us Monday – Friday 7:30 AM to 6:30PM PST ethics&assurance@genesismcg.com:
What are Cookies and how do we use them at Genesis? Cookies are small text files that are stored on your computer when you visit our Site. Cookies keep us informed of which areas of the Site are most useful and which areas need improvement. They are used to facilitate navigation, optimize technical architecture, and enhance the Site with new features and capabilities. Cookies can also be used to deliver more relevant advertising to our visitors. Also used for this purpose is the technologies similar to cookies, such as pixel tags.
Do you have to say yes to Cookies? You can choose whether to accept the use of cookies and similar technologies in general by changing the settings on your web browser, or by changing specific settings for our website www.genesismcg.com . However, please note, that if you disable "cookies" and similar technologies, your experience on our website may be diminished and some features may not work as intended.
Below we list the different types of cookies and similar technologies that are used on the Genesis website to the extent any personal information is collected through cookies.
We use Google Analytics, which uses cookies and similar technologies to collect and analyze information about use of the Services and report on activities and trends. This service may also collect information regarding the use of other websites, apps and online resources. You can learn about Google's practices by going to www.google.com/policies/privacy/partners/, and opt out of them by downloading the Google Analytics opt-out browser add-on, available at https://tools.google.com/dlpage/gaoptout.
We also us Adobe Experience Cloud. Adobe's Experience Cloud uses cookies and similar technologies to enable us to collect information to improve your online experience. Most browsers automatically accept cookies, but you can usually configure your browser to block all cookies, or to block only those set by companies other than the one whose website you are visiting. If you configure your browser to block cookies, you may prevent us from collecting information using Adobe Experience Cloud solutions on our website. Please see Your Privacy Choices to learn more about your choices for opting out of our use of Adobe Experience Cloud solutions.
Pixel tags (also known as web beacons and clear GIFs) are used to, among other things, track the actions of users of the Site, measure the success of our marketing campaigns, and compile statistics about usage of the Site and response rates.
Browser or Device Information. Certain information is collected by most browsers or automatically through your device, such as your Media Access Control (MAC) address, computer type (Windows or Mac), screen resolution, operating system name and version, device manufacturer and model, language, Internet browser type and version, and the name and version of the Site you are using. Analytics systems like Google record this data to ensure that the Site functions properly on all devices.
Physical Location. Site analytics will collect the physical location of your device by, for example, using satellite, cell phone tower, or WiFi signals. This can be used to provide you with location-based services and content. We also share your device's physical location, combined with information about what advertisements you viewed and other information we collect, with our marketing partners to enable them to provide you with more personalized content and to study the effectiveness of advertising campaigns. Most modern browsers can either allow or deny the detection of your device's location, and you can read more on how here.
Device Fingerprinting. We may also use other technologies that are similar to cookies in order to best offer you content that will interest you based on prior activity on the Site, to better prevent fraud, and for authentication purposes. For example, we may gather device attributes and combine information collected by most browsers or automatically through your device to create a unique ID that identifies your browser or device to us with reasonable certainty. In this context we may collect, use, and combine the following information:
Number of visits
Last visit
First visit
External IP address
Internal IP address
Screen resolution
Geolocation (latitude/longitude based on IP address)
Device performance benchmark
Device bandwidth benchmark
Device user-agent (browser type, version)
Device capabilities (Modernizer string for browser capabilities)
Device operating system
Device plugins installed
Browser language
Flash enabled or disabled
Device time on file
Keywords used if coming from search engine
Pages visited
Length of visit
Referral page
Mouse cursor position
Mouse clicks
Page scroll position
Unless you have set your browser to automatically refuse them, cookies will be created on your system the second you visit our site. You can refuse or accept cookies from the Site at any time by changing the settings on your browser. Information on how to enable or disable cookies can be found on your Internet browser provider's website via the help menu. You can also learn more how to control and delete cookies here: https://www.aboutcookies.org. Please be aware that if cookies are disabled, not all features of the Site may operate as intended, and your experience may be hampered or diminished. If you want to clear all cookies left behind by the websites you have visited, here are three options of programs that will clean tracking cookies from your device
You can opt-out of having your anonymized browsing history within our Site by analytics cookies. We use the following providers and you can learn more about their privacy policies and how to opt-out of their analytics cookies below:
Adobe: http://www.adobe.com/privacy/opt-out.html
Google Analytics: http://www.google.com/analytics/learn/privacy.html